簽到天數: 1393 天
[LV.10]以壇為家III
基本資料
編號 :93
E
擾動編號日期 :2021
年
06
月
11
日
06
時
撤編日期 :2021
年
06
月
00
日
00
時
93E.INVEST.15kts.1005mb.12.7N.98.7W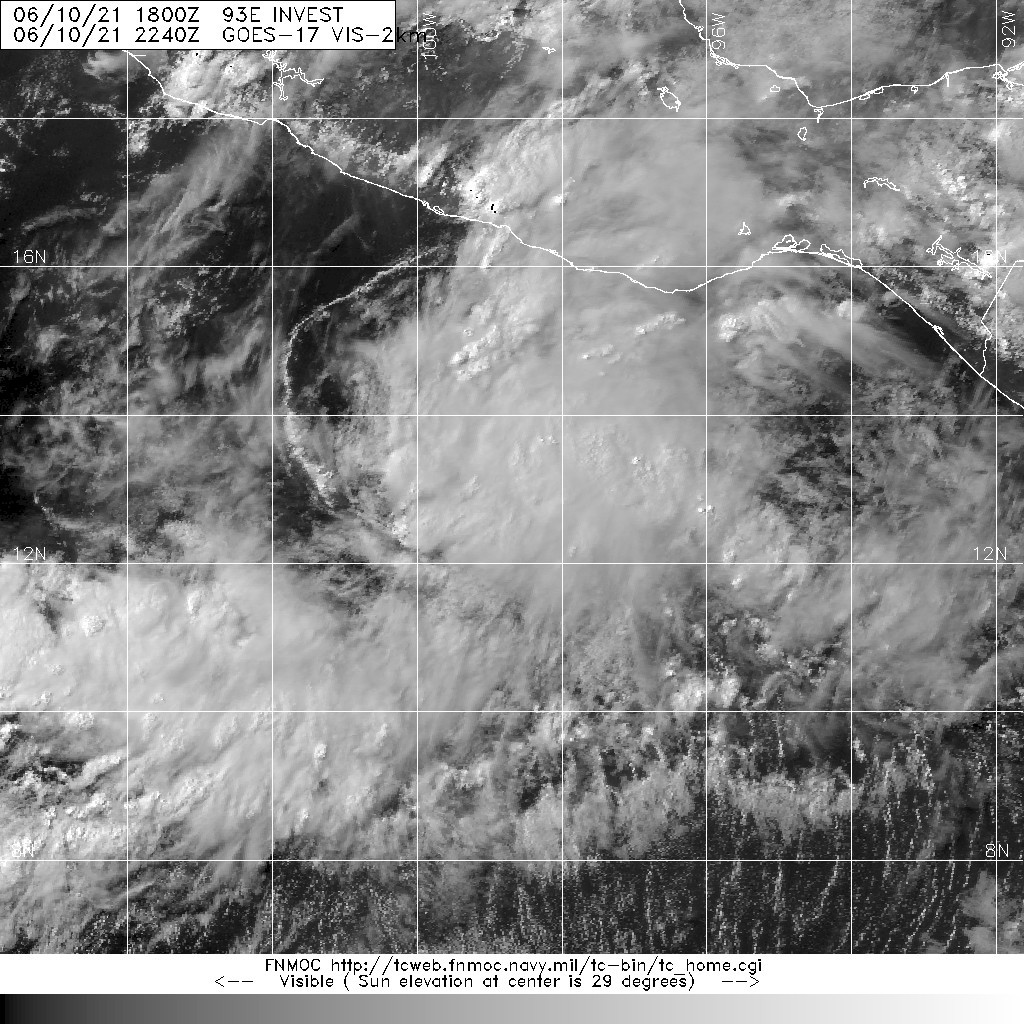 NHC:0%
2. A broad trough of low pressure located several hundred miles south
of the coast of southern Mexico is producing a large area of
disorganized showers and thunderstorms. Environmental conditions
appear conducive for gradual development, and a tropical depression
could form this weekend or early next week while the system drifts
generally northward. Regardless of development, heavy rainfall
could occur over portions of Central America and southern Mexico
through early next week. See products from your local
meteorological service for more information.
* Formation chance through 48 hours...low...near 0 percent.
* Formation chance through 5 days...medium...40 percent.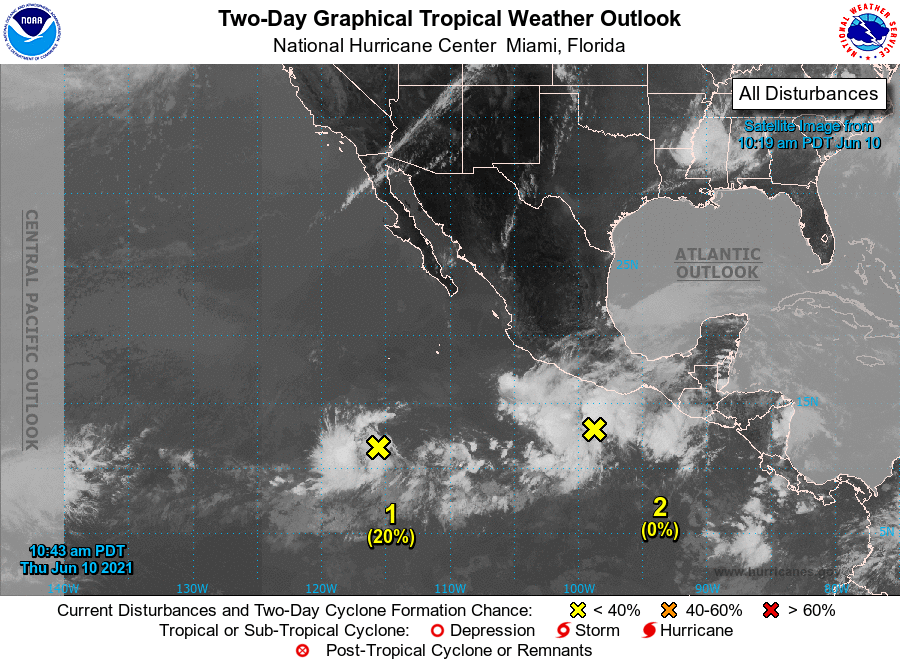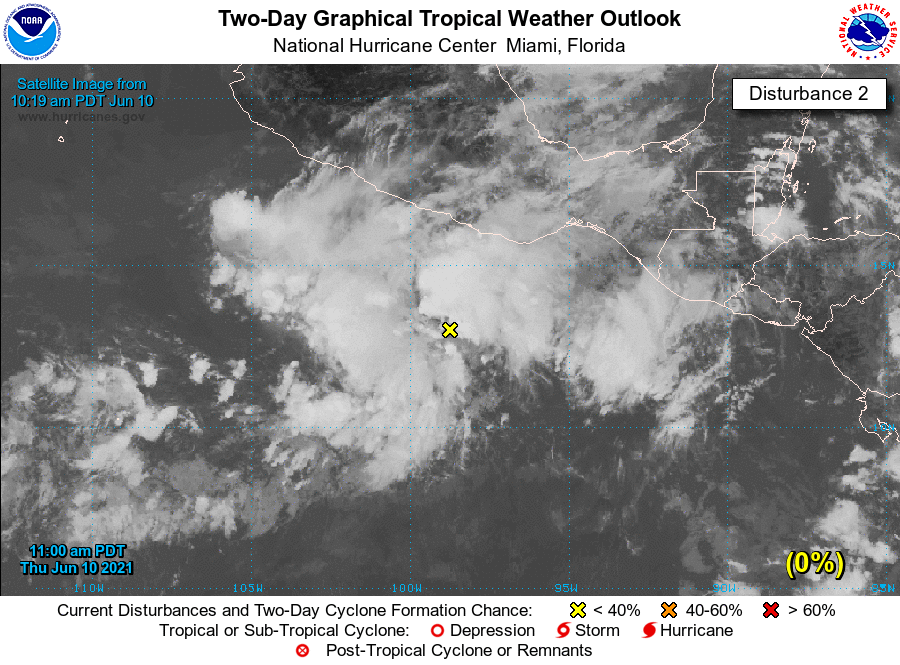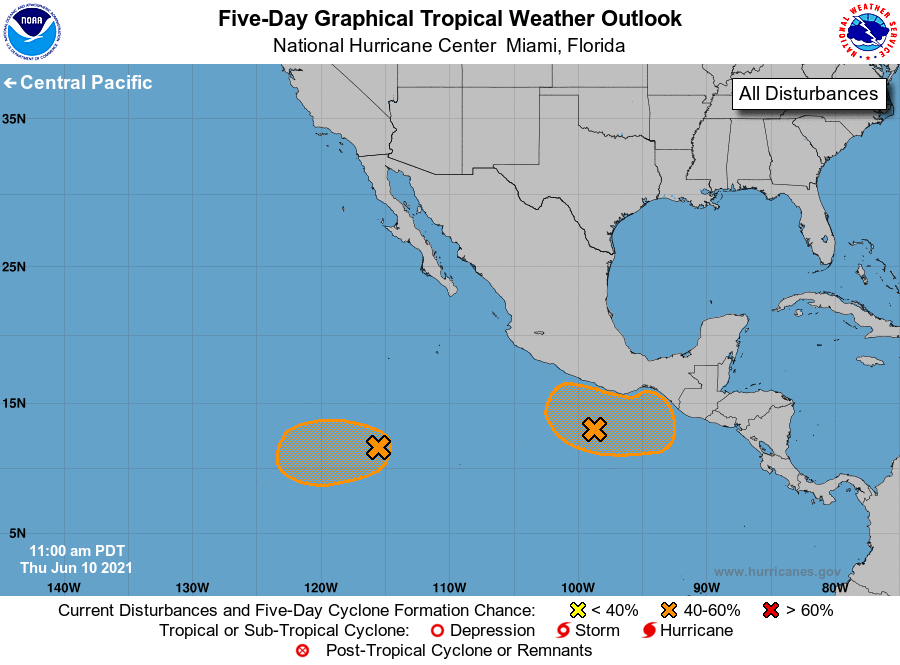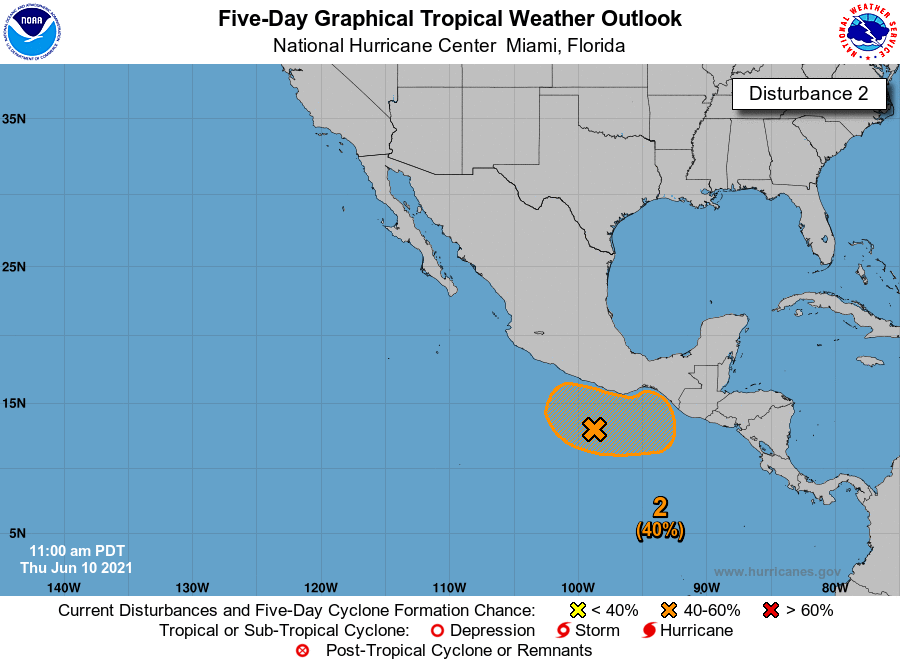 評分